When deploying Covert Sensors camouflaging the sensors is important. Equally important is the speed that these sensors can be installed and camouflaged. A perfectly covert system is of no use if camouflaging that system took too long to install. The installation could have been observed, or the site may have been unintentionally trampled both leading to a perfectly covert system site being burned. Ideally the sensor and its camouflage should be deployed in a matter of minutes. Any longer and the installation time may be the reason the sensor site is identified. The compromise between efficiency of deployment and the time it take to properly camouflage a sensor is the reason we developed the camouflage wrap.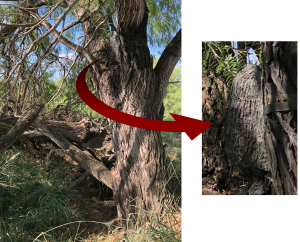 Camouflage wraps are flexible sheets of a textured rubber like material.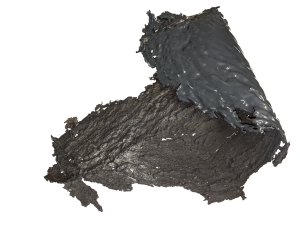 They are UV resistant and take paint very well. They can be used to wrap sensors, including cameras, quickly in the outdoor environment. Touch up paint can be applied if needed to complete the process. Camouflage wraps come in 12″ x 12″ sheets and can be easily cut into strips or any other shape that allows for easy application to specific sensors. Typical methods of attachment are staples, screws and in some cases double sided tape. If care is taken in removing the wrap, it can be reused.
Camouflage wraps come in a range of base colors: Tan, Dark Green, Charcoal and grey.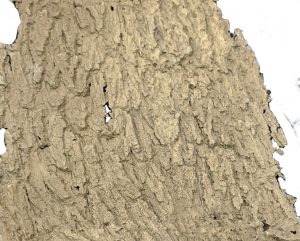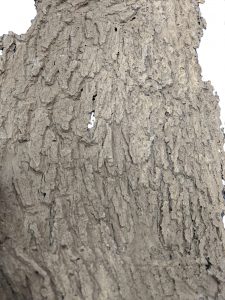 There are currently two textures available an aggressive textured wood and a smoother wood texture. The aggressive texture is good for camouflaging object on trees with thick bark, the deep grooves also allow for a natural look for larger items. The less aggressive texture is perfect for camouflaging objects in areas with younger trees or even wooden planks. Others textures are under development.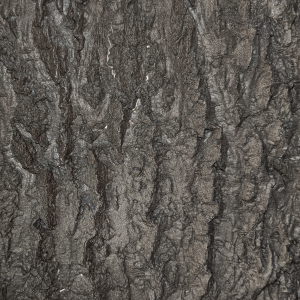 Recent advancement is our manufacturing process have allowed us to cut the price of this product. The final price is still being analyzed for additional savings. Please contact us for the most up-to date cost.
Key Features
UV resistant material
Paintable
Flexible
Multiple textures available
| | | |
| --- | --- | --- |
| Camouflage Wrap Specs | | Units |
| Dimensions | | |
| Length | 12 | in |
| Width | 12 | in |
| Thickness | 1/8 – 1/4 (3 – 6) | in (mm) |
| | | |
| Material | | |
| Base Material | UV resistant / Paintable Urethane | |
| Base Colors | Tan, Dark Green, Charcoal, Grey | |